Volunteer with Dementia Support
Helping people navigate the journey of dementia together
---
Why is volunteering important
At its core, volunteering provides an invaluable contribution to help us continue and develop our services. We recognise and appreciate the skills, experience and enthusiasm volunteers bring. Every single one of our volunteers helps to make a big difference to the people we work with. In return, we offer a supportive and flexible environment where volunteers can build on their skills, gain experience and achieve personal goals.
Why volunteer for Dementia Support?
It's a great way to:
Make a difference to other people
You can meet new people
Gain new experience
Learn new skills
Build confidence and self esteem
What we look for in a volunteer
Volunteers need a willingness to learn and understand dementia and its related issues – training will be provided.
Volunteers must be flexible and adaptable.
Volunteers must have good communication skills.
Get in touch
If you would like to find out more about the opportunities for volunteering please call us on 01243 888 691 or email us at info@dementiasupport.org.uk.
Current volunteer opportunities
We are currently recruiting for a variety of volunteering opportunities, so please get in touch if you are interested.
What it's like to volunteer with us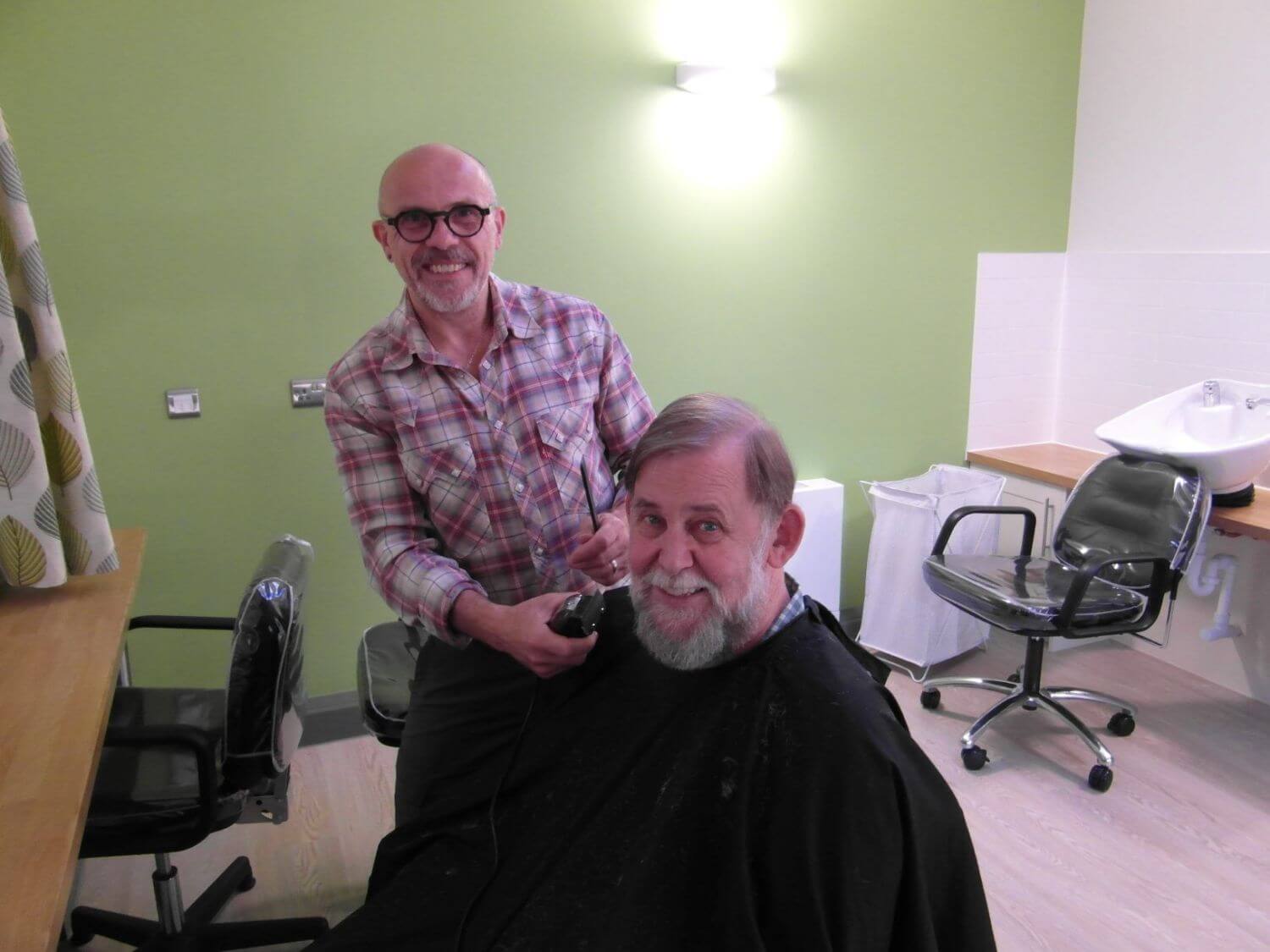 Shaun is the owner of Hair at No.4 Salon in Chichester. He very kindly donates his time and expertise at our Sage House Salon on a Wednesday.
"My experience is personal as my father had dementia and sadly my mother-in-law is going through a very similar thing. Cutting hair for people living with dementia and their carers and the happy feeling of looking good is something I can give people.
Hairdressing is an art-form I can give to people and give back to the community. I enjoy doing it and the people here are great, they always make me feel so welcome. I've built up a bit of a bond with some of the clients here; they all walk past and wave and say 'hello Shaun'. So the more I can give back, the better I feel; its great fun. I wouldn't do it if I didn't enjoy it."